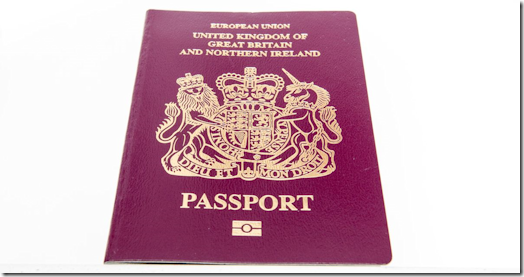 I wrote this in 2019 and updated it in March 2022 (after a reader sent me a link to a Home Office internal document or SOP. I've just added a late 2022 update.
When I first published this in 2019, ADIs were not on the list of accepted professions for signing passport applications. I contacted the Passport Office and their precise words were:
…a driving instructor can be considered a suitable countersignature not because they are a driving instructor, but if they would be considered the owner/manager of a limited or VAT registered company.

If they would not be registered in this way we cannot guarantee they would be accepted by the processing team.
Driving instructors could not countersign passport applications according to the Passport Office. Anyone getting away with it could easily not have, since ADIs were not officially acceptable as counter signatories.
Even right now, as of this update, the GOV.UK website lists the recognised professions, and driving instructors are not on it, which means that what the Passport Office told me is still the correct explanation. Also note that the counter signatory has to have known the applicant for at least two years, but more on that later.
Early in 2022, a reader sent me a link to what appears to be an internal SOP for Home Office staff dating from June 2021. On this, ADIs are mentioned. At the time, the document referred to the 'outward-facing acceptance list'. In other words, the same link as given above – the GOV.UK website list of recognised professions, which ADIs are not on.
The Home Office SOP clearly indicates that it is for internal use by its staff, so it would seem that certainly in early 2022, acceptance of the counter signatory is discretionary, and ADIs apparently have a bit of a positive bias applied to them when this discretion is being exercised by the Passport Office. However, they are still not on the official outward-facing acceptance list.
In a further update to this article, in late 2022, I looked at the SOP again and it no longer uses the term 'outward-facing acceptance list'. Oddly, the issue date and version number are unchanged, but that phrase is no longer in the document. On pages 9 and 10, it lists the recognised professions and ADIs are on it. But I stress this SOP is still only an internal Home Office document and cannot be used by outsiders in any legitimate way.
As I pointed out earlier in 2022, due to its size and scope, the SOP looks like it (or the guidelines in it) have been around in some form or another for considerably longer than the 2021 publication date suggests. This would likely explain why I – along with others – have gotten away with countersigning passport applications in the past.
The bottom line is that ADIs are still not on the public list of accepted professions at GOV.UK. But due to the obvious change to that SOP during 2022, I am keeping my eyes on it.
The Passport Office can use its own discretion if the counter signatory is an ADI. It can also apply discretion if the counter signatory has known the applicant for less than two years. But this is another potential pitfall: the vast majority of ADIs have not known their pupils for anywhere near two years, so it they are countersigning for them they are really pushing their luck.
Technically, driving instructors cannot officially sign off passport applications according to the public list of recognised professions. The internal SOP indicates they might be accepted if they do, since they are mentioned on the internal discretionary list.
I sign them and no one says anything
Officially, you are not authorised to sign passport applications. It would appear the Passport Office is applying its discretion.
No one has ever questioned it
If they did, your signature could be rejected. The Passport Office is applying its discretion – which it won't apply to everyone in the same way.
ADIs are "teachers"
No we are not. A teacher is someone who is a member of the teaching profession, and who specifically does that job day in, day out in a school or college. A driving instructor is absolutely not classified as a teacher in the professional and official sense the word is meant. Like it or not, a driving instructor is not one of the official recognised professions.
So is it illegal to sign them?
No – but it'd be bloody interesting to see what happened if someone you've only known for a couple of weeks, and whose passport was obtained with your endorsement, suddenly turned up on the FBI's Most Wanted list, and they wanted to know how he or she got it. But it isn't illegal to sign them off. You're just not officially authorised to do so – but the Passport Office uses its own discretion to decide whether to accept you.
But I've been contacted previously to verify that I signed
That's the Passport Office applying its discretion. If you read the SOP I linked to in the article, you can see that they have to chase the countersignatory in some cases to verify their identity and their knowledge of the applicant. In all honesty, being contacted is closer to not being accepted than you realise – they wouldn't be checking otherwise.
The Passport Office told me I could sign as an ADI
I'd be surprised if that's precisely what they said, because it is wrong. ADIs are not on the list of recognised professions, but they are on the list of discretionary professions used internally by the Passport Office.
Can ADIs sign passport applications?
The official public answer is no. However, the Passport Office can apply discretion and might (and quite possibly, often does) accept an ADI as a countersignatory.
Just bear in mind that the countersignatory also needs to have known the applicant for at least two years. Internally, this can also be shortened at the Passport Office's discretion, but it means most ADIs will be asking for two lots of discretion, since most will not have known the applicant for two years. Indeed, the internal SOP refers to one year – and most ADIs will not have known most pupils for even that long.
(Visited 616 times, 1 visits today)